It's that time of year again. Love is in the air. And now more than ever (sadly), romance is mediated by our mobile handsets. So what does TrueData tell us about the profile of the top dating app users? You will fall in love with the insights we have drawn across Bumble, Tinder, Match, Zoosk, and OKCupid – you can see which ones are most evenly matched (and secretly find out which app might be best for you). Consider these insights our valentine to you.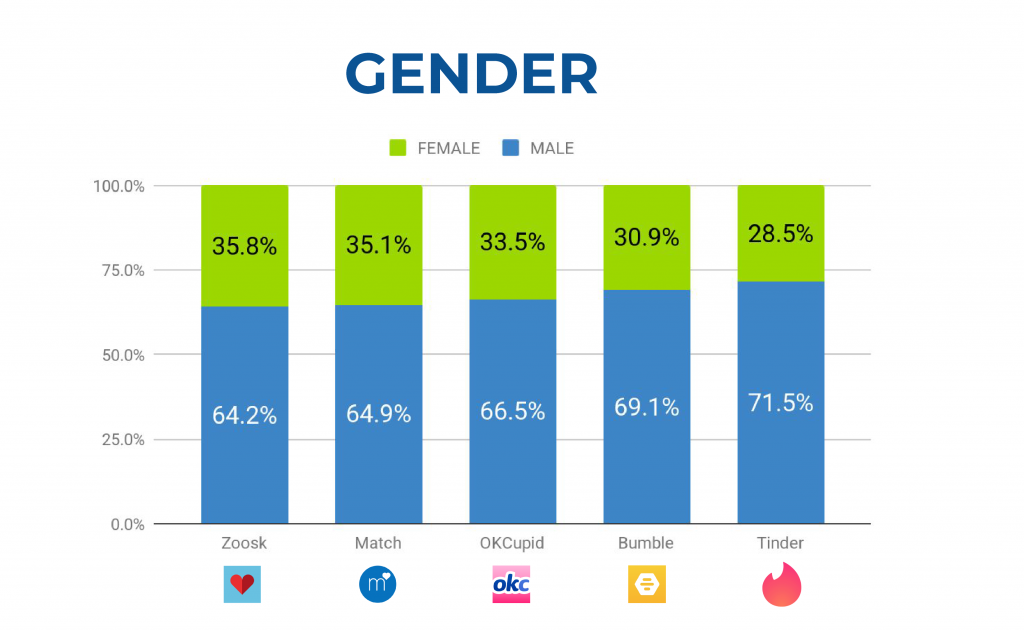 Out of the five apps that we profiled, Zoosk has the most balanced male<>female user base, with Match coming in at a close second.

Tinder, on the other hand, has fewer than 1 woman to every 2 men. Gents may need to sharpen their elbows to find their mate.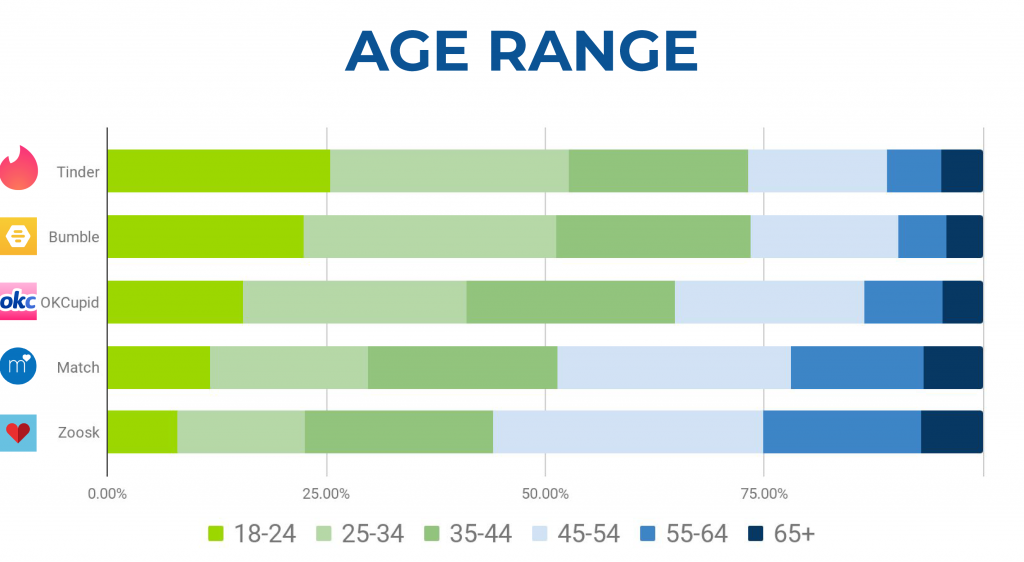 If Spanish is your Romance language of choice you will have the most selection on Zoosk.

But if neither English or Spanish will do, and you want to French kiss in another mother tongue, your best bet may be Tinder.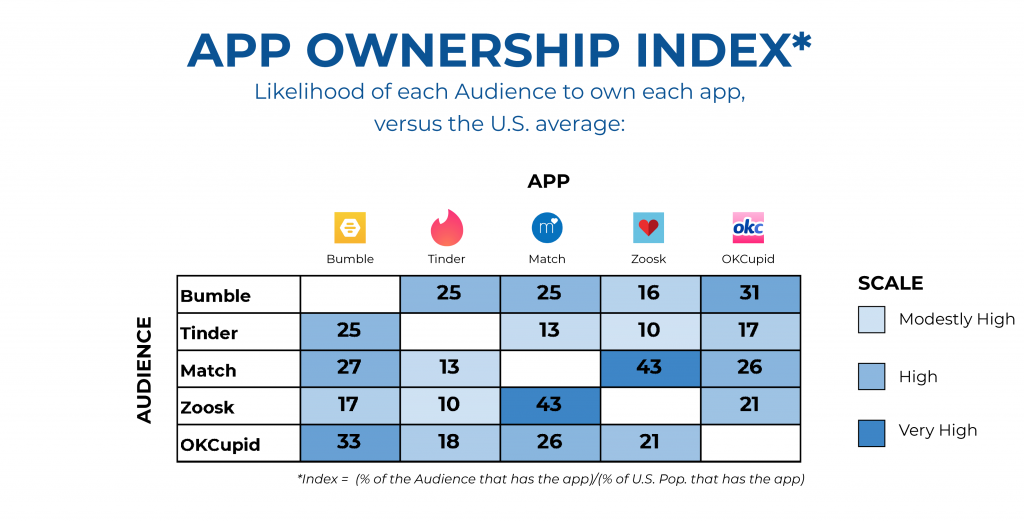 If dating apps were to date, who would be the best match? Well, users are 43 times more likely to have both Match and Zoosk installed, compared to the U.S. population.

And Tinder and Zoosk seem to be the most unlikely couple. They are still 10X as likely to appear together, but the least likely of all these matches to be good bedfellows.  

So, have we romanced you enough with our TrueData? Are you ready to TrueDate? We have deep analytics that any brand would want to wed. With our fully customizable Mobile Intelligence Reports (MIRs), marketers can uncover even more deep, actionable insights about their users and competitors, as well as potential partners – the kind of insights that drive significantly better targeting, analytics and ultimately ROAS.
For marketers, nothing's more valuable than knowing who their best customers are for accurate mobile targeting. Think of our Mobile Intelligence Reports as the TrueData version of Cupid's arrow.
Contact us today so that we can help you understand how TrueData insights can help your business