We believe in mobile data that reflects real people's actions and attributes, that isn't generated by algorithms, and where privacy is respected. We believe that publishers and marketers alike can drive growth from a transparent and honest data platform.
We believe in mobile data that reflects real people's actions and attributes, that isn't generated by algorithms, and where privacy is respected. We believe that publishers and marketers alike can drive growth from a transparent and honest data platform.
The Best Brands In The World Trust TrueData
Grow Your Business with TrueData
TrueData delivers real, people-based data that is never inferred, modeled or extrapolated from bots or screens. TrueData is our unwavering dedication to real, quality data at scale.
We work with the broadest set of mobile data types on the market, providing publishers and marketers with a single platform for data monetization, insights, and effective mobile marketing.
For app publishers, TrueData provides flexibility and control of their data licensing while protecting the long term value of data assets and respecting the privacy of the consumer.
For marketers and data scientists, TrueData provides a source of unique, fresh, and vetted data for targeting and intelligence, at scale.
---
Connect offline and desktop marketing profiles safely and anonymously to mobile devices. Onboard existing audiences to mobile, extend campaigns across devices, and expand targeting options.
---
TrueData builds anonymous audience profiles from the demographic, interest, and behavioral attributes of mobile users. We do this without tricks or algorithms and rely on real actions and real data directly pulled from apps. App install, buying, browsing–we have the proprietary data marketers need.
---
Every data point from TrueData represents the location of a real user. We validate the accuracy, privacy, and origin of location signals from across our roster of providers and aggregate it into a single-source connection for you.
---
Learn How To Leverage Our Data Services To Maximize Growth And ROI
Learn More
There's no better way to understand your consumers than through the data on their mobile devices. And good data can be hard to find. With the dearth of real mobile data available, publishers have resorted to transcribing desktop data to mobile with wobble-producing models, harvesting data from the fraud-ridden bid stream, and boosting mobile scale with IP-based techniques. It's no wonder why digital marketers are struggling to get good ROAS on their campaigns - they need a better way to accurately target their best customers.
TrueData's data is different. Our meticulously developed partnerships with app publishers provide a stream of real, deterministic data at scale. That means our data reflects the actual, reported actions, locations and information of users—not just guesses. This is TrueData.
Increase your ROI with TrueData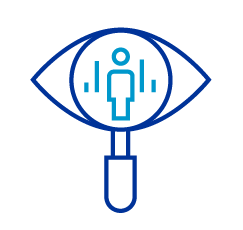 Audience Targeting
Target mobile users with TrueData's deep, vetted, verified, mobile-sourced attributes. Available standard through every major DSP, or as custom segments to suit your needs.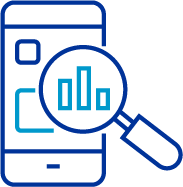 Mobile-Derived Insights
Uncover information about your own users or potential target audiences: demographics, the apps they use, where they are when they use those apps, and more.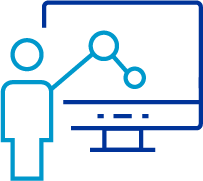 Data Onboarding
Retarget your offline email database with mobile ads. Leverage TrueData's massive store of mobile-linked identity to convert offline data into mobile audience segments. Use our massive store of mobile-linked identity data to turn email addresses into anonymized Mobile Ad ID segments and start re-targeting your database with precision.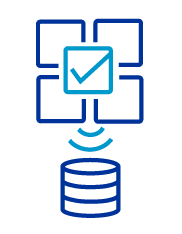 Data as a Service
Subscribe to get billions of lines of TrueData's data to power your advertising ecosystem. Direct data feeds, sourced from hundreds of publishers and vetted via our strict quality control, can power data models, analytics, and complex decision making. Our Mobile Ad ID-linked sets include dozens of unique attributes.
---
Talk To Our Team About Your Targeting Needs
Contact Us
Does your company generate data on who is using an app, what they do in the app, or where they are when they use it? Then you are creating a valuable resource that mobile marketers are looking for, and you have an asset that in our platform can give a lot back. Data is a precious resource; you need a partner like TrueData who can generate tremendous value from your data while protecting both its long term value and consumer privacy.
TrueData's single-integration platform delivers:
Control: Maintain the integrity and protect the long-term value of your data via smarter licensing
Revenue: Earn revenue quickly on the best terms. TrueData has deals in place with the adtech firms and marketing partners that matter
Privacy: Respect your consumers with an end-to-end privacy framework for safe, fair and anonymous data use. TrueData data licensors
adhere to a strict set of guidelines
Partnership: Work in a simple framework by enabling one connection to manage, visualize and monetize all of your data via batch, API or SDK
Growth: Get preferred rates on TrueData from across 200+ other apps to help drive better user acquisition, customer retention, targeting and analytics
One place to manage and maximize the value of all the data your business generates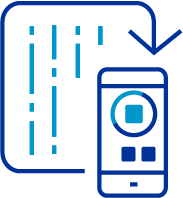 Data Collection & Distribution
Collect data with accuracy and sophistication you never could before with our state-of-the-art SDK. Or push your data to our cloud platform with one seamless API or S2S connection. In either case we can take the responsibility of storing your data or distributing it wherever you need it to go, all with no additional engineering investment.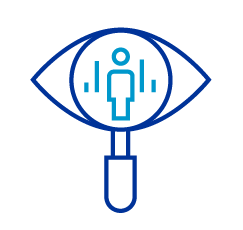 Audience Targeting
Grow your business with better data. Publishers can access our vast pool of vetted, verified TrueData at a preferred rate to increase user acquisition.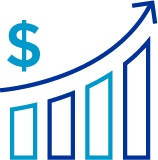 Mobile Data Productization & Monetization
Start generating an incremental revenue stream right away by tapping into TrueData's existing vetted relationships. We navigate the legal and business obstacles for our data contributing partners so they can focus on growing their businesses.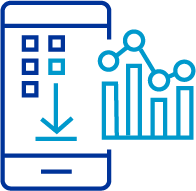 App Analytics
There's nothing more valuable than knowledge. Publishers get free access to intelligence about their own users or potential target audiences, all powered by TrueData.
Get A Free Assessment Of Your Data's Value
Contact Us