Just like genetic code, customers are complex. If you want to understand consumers today and decode their behavioral genome, mobile data presents a great opportunity. Here we explore the mobile data of four major QSRs – Panera, Burger King, McDonald's, and Domino's – to decode their consumers.
Let's break some bread and dig into the data: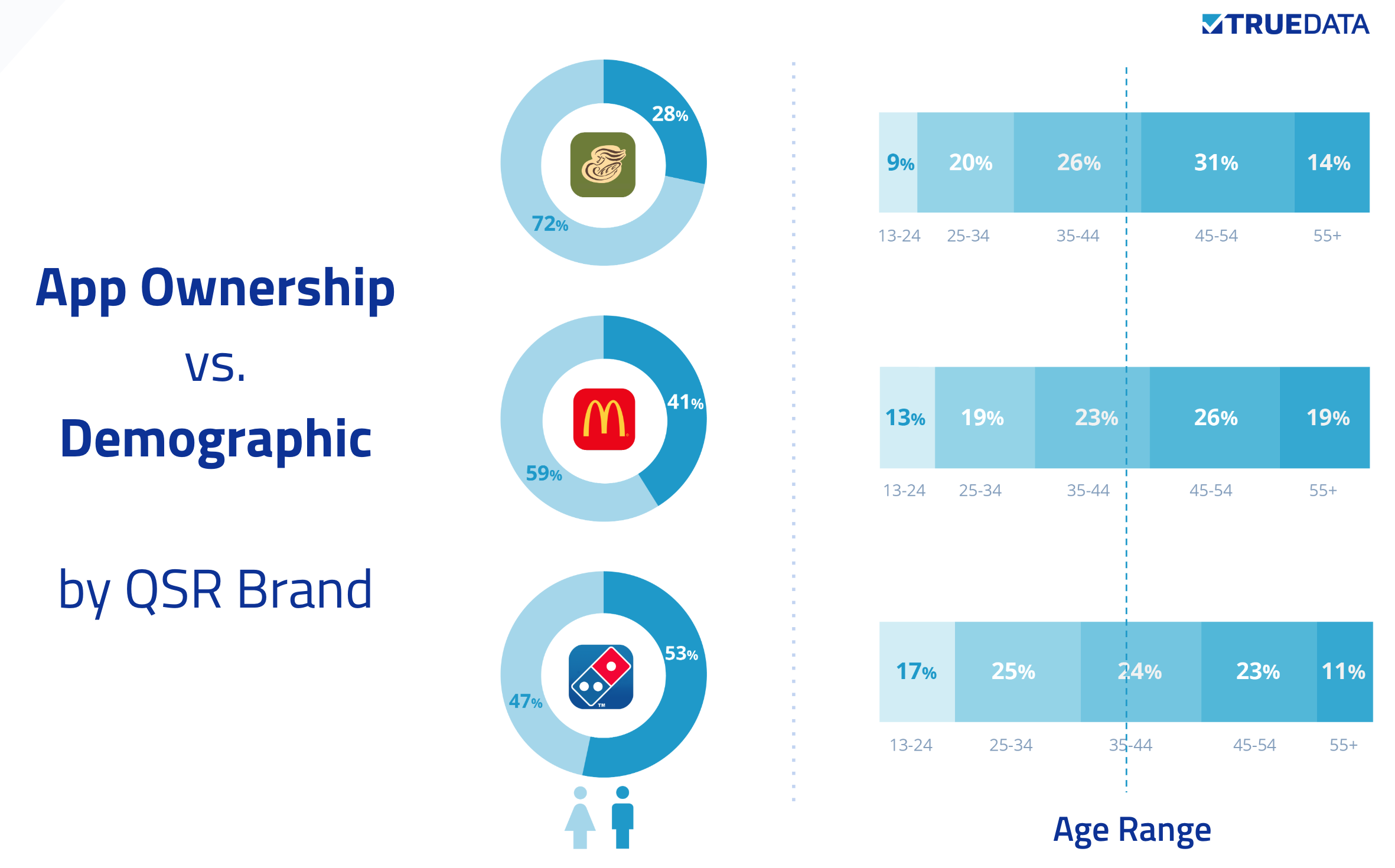 Looking at gender for Panera, McDonald's, and Domino's app owners (left graph), we see a tale of a predominantly female Panera app customer base of 72% versus a male-heavy Domino's base, 53%.
But what if we look at the age of these app owners? We see a story of younger Domino's users versus older skewing Panera users – Domino's has 42% of users under 34 while Panera has only 29% of users in that age range.

And if we compare Panera app owners to Panera store visitors from GPS location data (second row), we see that the Panera store visitors skew even older. There are over 2x as many in-store customers over 55 years old than there are app owners 55+.
Then there's cross QSR app affinity:

Panera customers love to sit down for a meal, and at restaurants with meat on the menu. They are 26x more likely to have the Outback app, 26x more likely to have Moe's Southwest Grill, and 23x more likely to have Texas Roadhouse.
Burger King app customers index heavily for other burger restaurants, but primarily challenger burger brands. They are 48x more likely to have the Steak 'n Shake app, 44x more likely to have Five Guys, and 34x more likely to have Whataburger.
And what can we glean from people's interests when we explore other app affinities?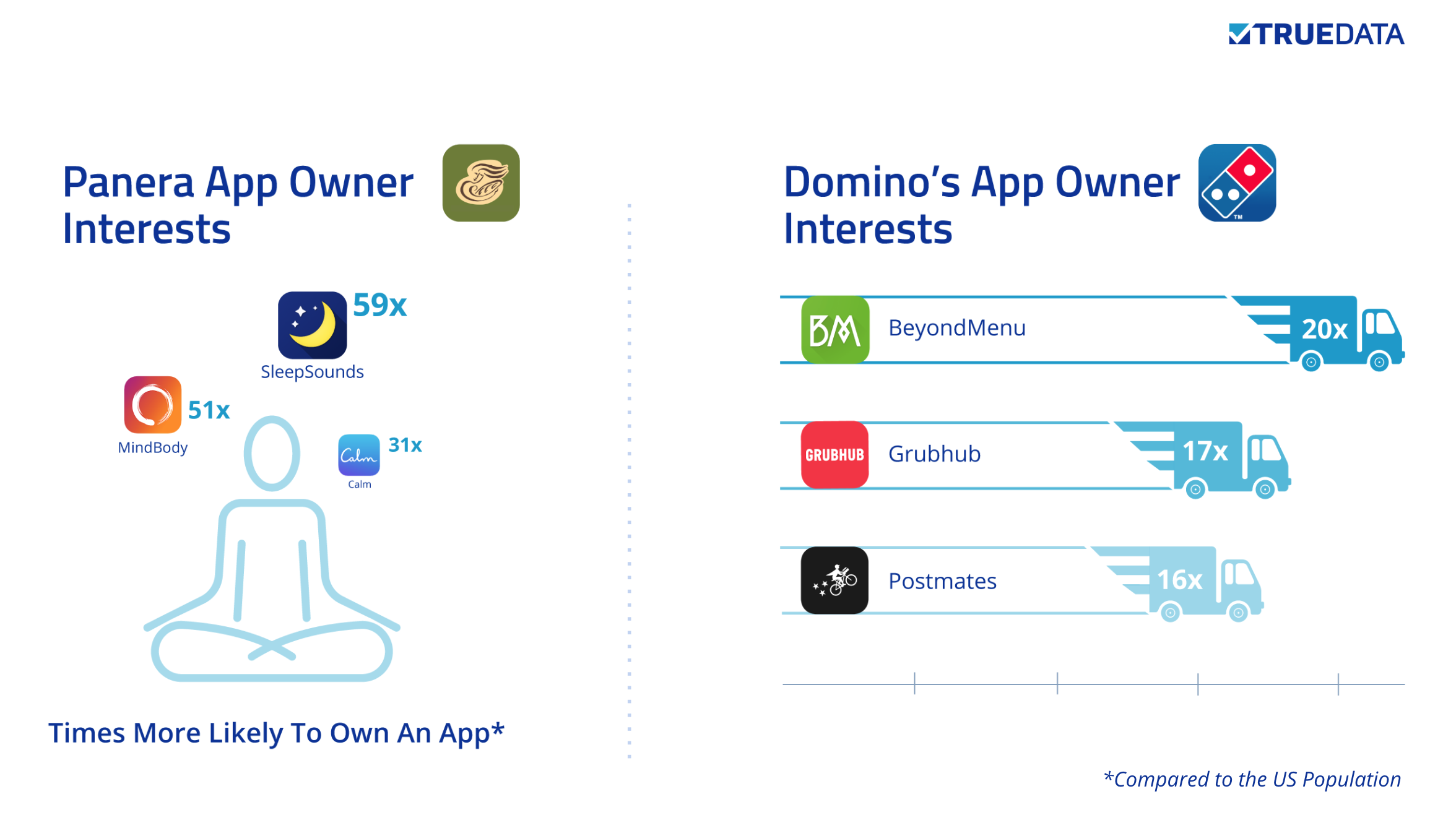 Panera users like wellness – think: Sleep Sounds, Mindbody, and Calm apps – while consumers of Domino's like the convenience of delivery, with apps like BeyondMenu, Grubhub, and Postmates.
And for fun, let's not forget the munchies…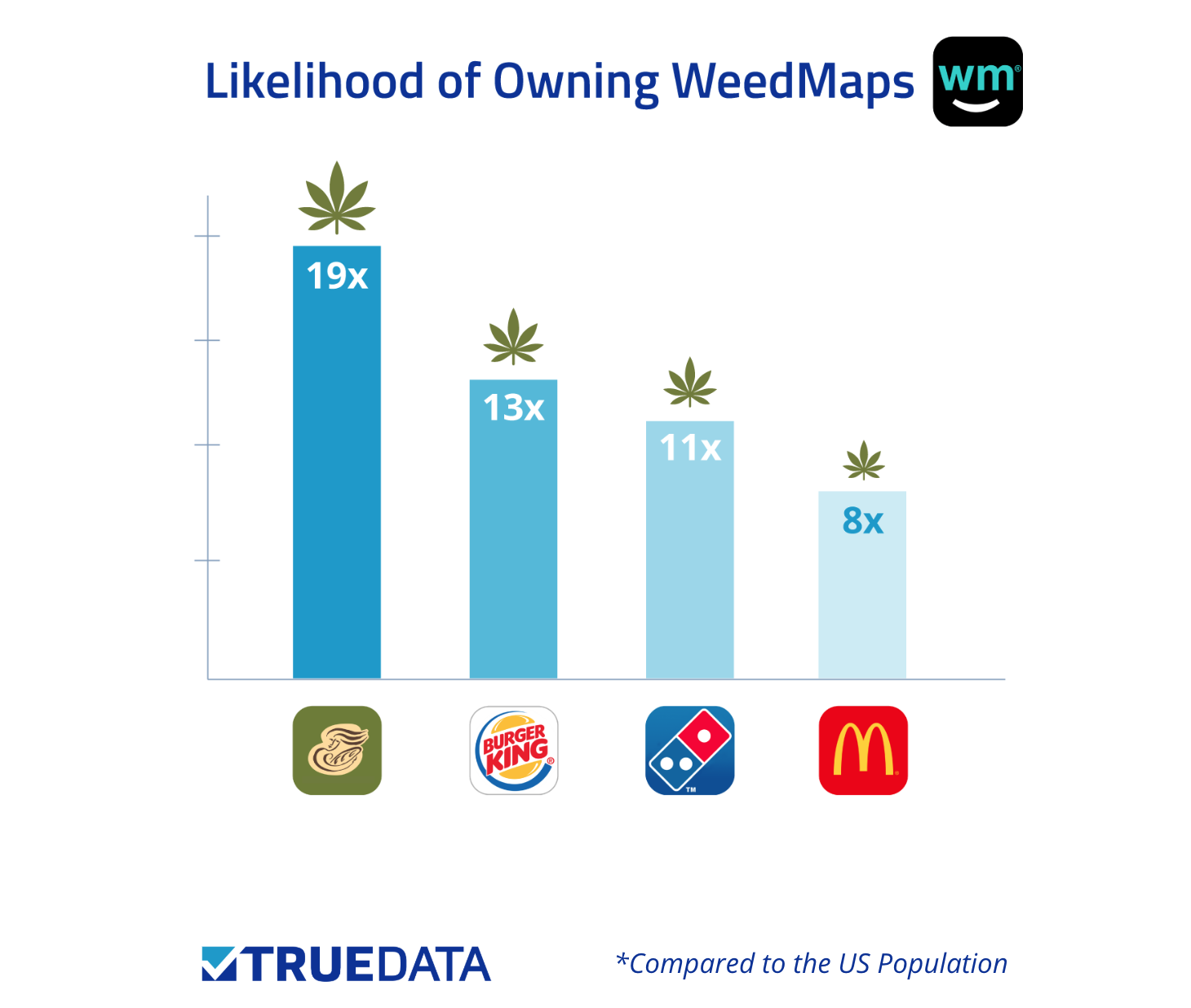 Panera's wellness-minded users index most highly for Weedmaps among QSR brands. Runners-up include Burger King, Domino's, and McDonald's.
How can companies make data like this actionable?
High-quality mobile data like this can help you acquire, retain, and grow your customers. For growth you can target your customers based on the mobile attributes they index highly for, and conquest competitors using unique signals like competitive store visitation data or competitive apps installed. For retention you can minimize customer attrition by identifying the customers that are also engaging with your competitors to win back their loyalty. To grow your current customers we suggest that you start by onboarding your CRM data and matching it to Mobile IDs. Once your CRM is digitized you can start to overlay mobile insights onto your customer file to drive greater value from your customer interactions.
If any of this sounds interesting, book some time with a True-per to find out how mobile data can help grow your brand.