What do we mean when we say TrueData is a "growth platform"?
We help brands, mobile publishers, and agencies accelerate growth in three ways: 1) by unlocking more value from first-party data; 2) by building deeper customer and competitor insights; 3) by delivering machine-learning audiences that are guaranteed to deliver ROI. Let's take a closer look at how all the elements work together – and how our solution addresses your needs.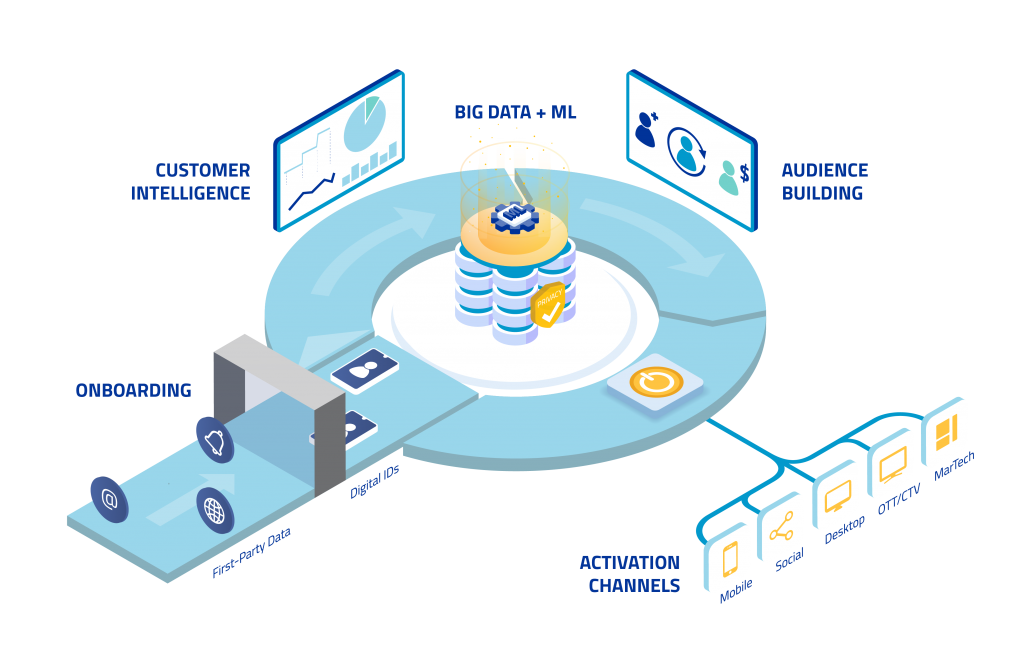 For too long, you've lacked access to meaningful, actionable data about the customers you're trying to reach and the competitors you're trying to beat. This leads to a lot of wasted marketing dollars and effort.
TrueData delivers an anonymized yet comprehensive set of vetted, verified actions, and information about real mobile users. We can provide unique insights from combinations of data across the apps customers own, the brands they do business with, the commercial points of interest they visit, their demographics, and their mobile device characteristics. A more complete customer understanding means better marketing strategies and better execution.
Many marketers feel disadvantaged without access to the Big Data and Machine Learning tools that companies like Amazon, Google, and Facebook use. 
TrueData provides a complete solution to build and deploy audiences that actually perform across every digital channel and screen. We start with high-quality mobile data, and then deploy a Machine Learning engine to recommend and build audiences for testing. (CTA) Test drive the platform.
For most brands today, there's a major disconnect between your customers and their digital devices, leaving yawning gaps in data and intelligence that could give you an edge.
With TrueData, non-technical users can easily onboard first-party CRM data with our intuitive drag-and-drop interface. Our identity graph links your customers to their mobile devices to deepen your understanding of your customers and reach more people that look like your best customers. It also allows you to feed your first-party data as a seed into our Machine Learning engine.
When you put it all together, it's a growth-driving engine unlike any other. Here's is an example of how a brand like Taco Bell could use TrueData to acquire in-market customers: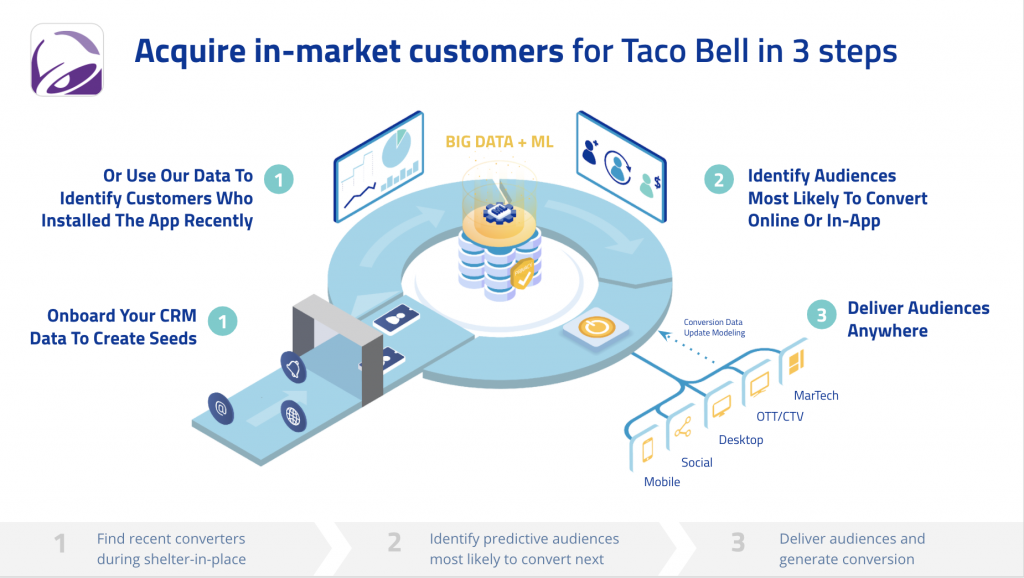 We onboard Taco Bell CRM data (e.g., hashed emails or mobile Ad IDs) to create seeds of customers they want more.
– and/or –
Taco Bell accesses our data to identify customers who have recently installed the Taco Bell mobile app or who have recently visited a Taco Bell.
Use Machine Learning to identify the audiences most likely to download the Taco Bell app or visit a restaurant.
Deliver those audiences to the client's preferred marketing channels to drive conversion.
It's fast, it's effective – and it continuously learns from its results, so your ROAS only gets better. Contact us today to see how we can deliver audiences and help you generate conversion.